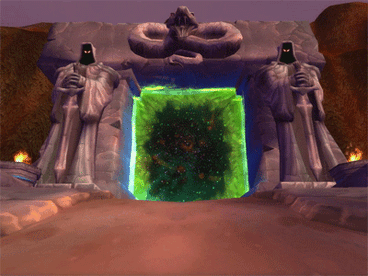 Destruction Brothers was a guild founded by Drumans at 23th of April at 2007. The guild reached the server record at burning crusade having 303 guild members. However the core of the guild wasn't developed for raiding.
Even though, they went for raiding karazhan and Zulaman both one time and it went well.
The sub leaders were Farner, Ledgend, another unidentified rogue and Acef.
Drumans was the Raid leader and the manager of the guild. He helped teeling the most important quests and places to train.
Farner was the PVP leader. For those that couldn't stand the silence of the guild, he made people distracted on battleground.
Ledgend was the funny leader. Always telling good jokes for the guild and helping on quests the recent members.
Acef was the Drumans assistant and helped a lot of persons with tips also.
The guild made an important step to develop and improve everyones culture on the server and even not being strong it helped a lot on Drumans fame and on others skills.
The guild was disbanded when Drumans went to Northrend for the first time.